There are multiple ways to change an applicant's application status in LiveHire. A good rule of thumb is that if you can see that application status, you can change it.
To change the status, follow these steps:
Click the candidate status - for example "Interviewing". This will open the status change screen.
Select the status you would like to move the candidate to in the "Candidate status" drop down menu.
Click the Save button
Tip: You can also assign candidates to Talent Pools while completing this action.
Click the links below for animations demonstrating the different areas.
________________________________________________________________________________________________________________
From the Job Vacancy Applicant's List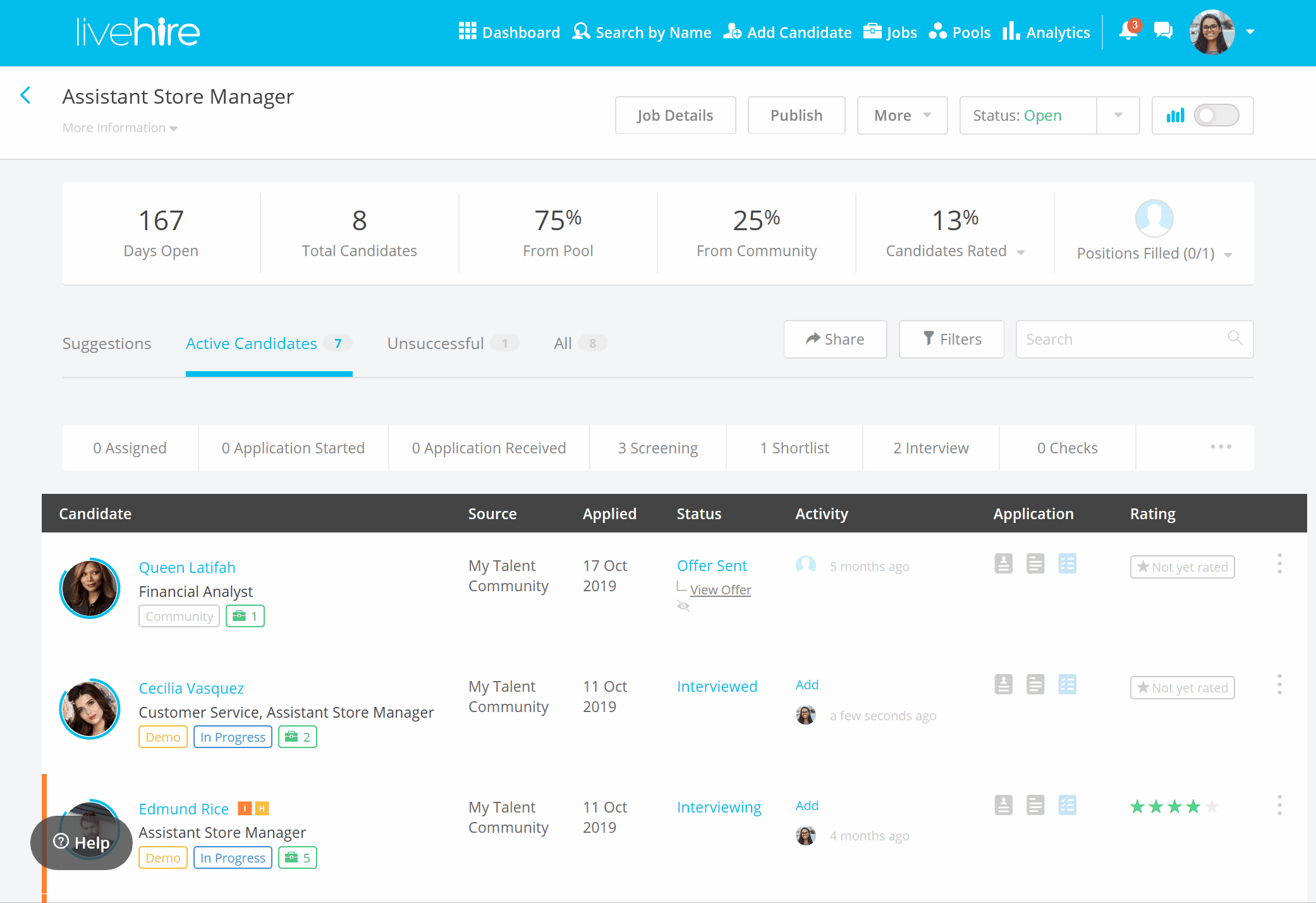 ________________________________________________________________________________________________________________
From the Candidate Profile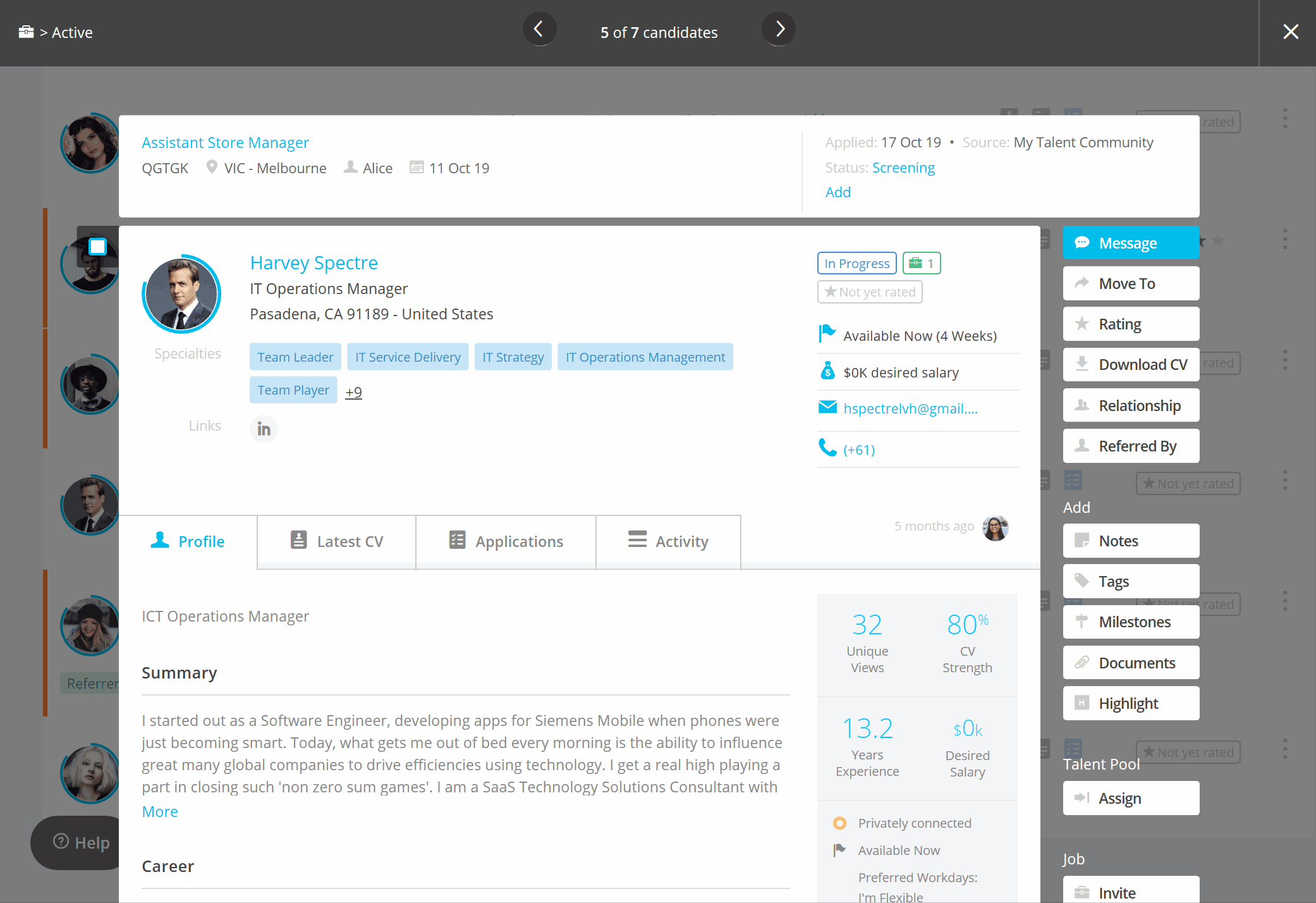 ________________________________________________________________________________________________________________
From the Applications Tab on the Candidate Profile