Let other recruiters and hiring managers easily view your lists by sharing a list with your team!
How to Share Lists:
1. Open the dropdown menu under you name.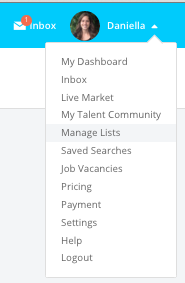 2. Select Manage Lists.
3. Navigate over your chosen list and select Private to open a dropdown menu.
4. Select Share.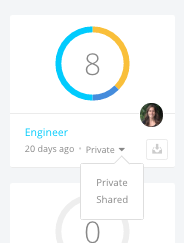 Your lists will now be visible on the Manage Lists page for all the users on your account. Users can view shared lists, move candidates through talent pools and add tags.