Deleting a draft job vacancy is easy. Just follow these simple steps.
1. Go to your Job Vacancies list
2. Find the job vacancy draft that you wish to delete. 
Hot tip: Click the 'draft' tab at the top of the page to show only draft vacancies
3. Select the vacancy you want to delete
4. Click the 3 dot menu in the top right and select Discard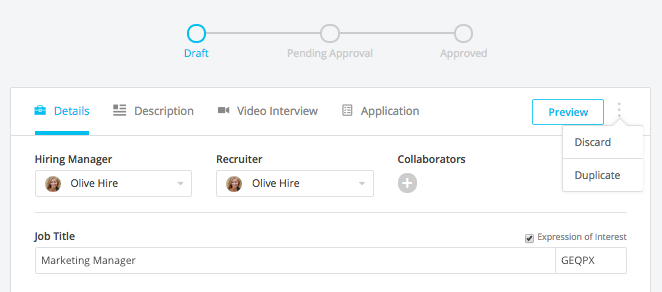 5. A dialog box will pop up to confirm that you want to discard the job vacancy. Click Discard again to confirm deletion. 
Note: once discarded, the job vacancy is permanently deleted and can not be retrieved