To remove a Job Listing from Seek prior to the standard 30 day expiration, you can follow these steps:
Navigate to the Job Vacancies Dashboard.
Select the Job that you would like to post from your Active Jobs bucket.
Click the "Publish" button from the job vacancy screen
Click the "Unpost" button in the Seek area.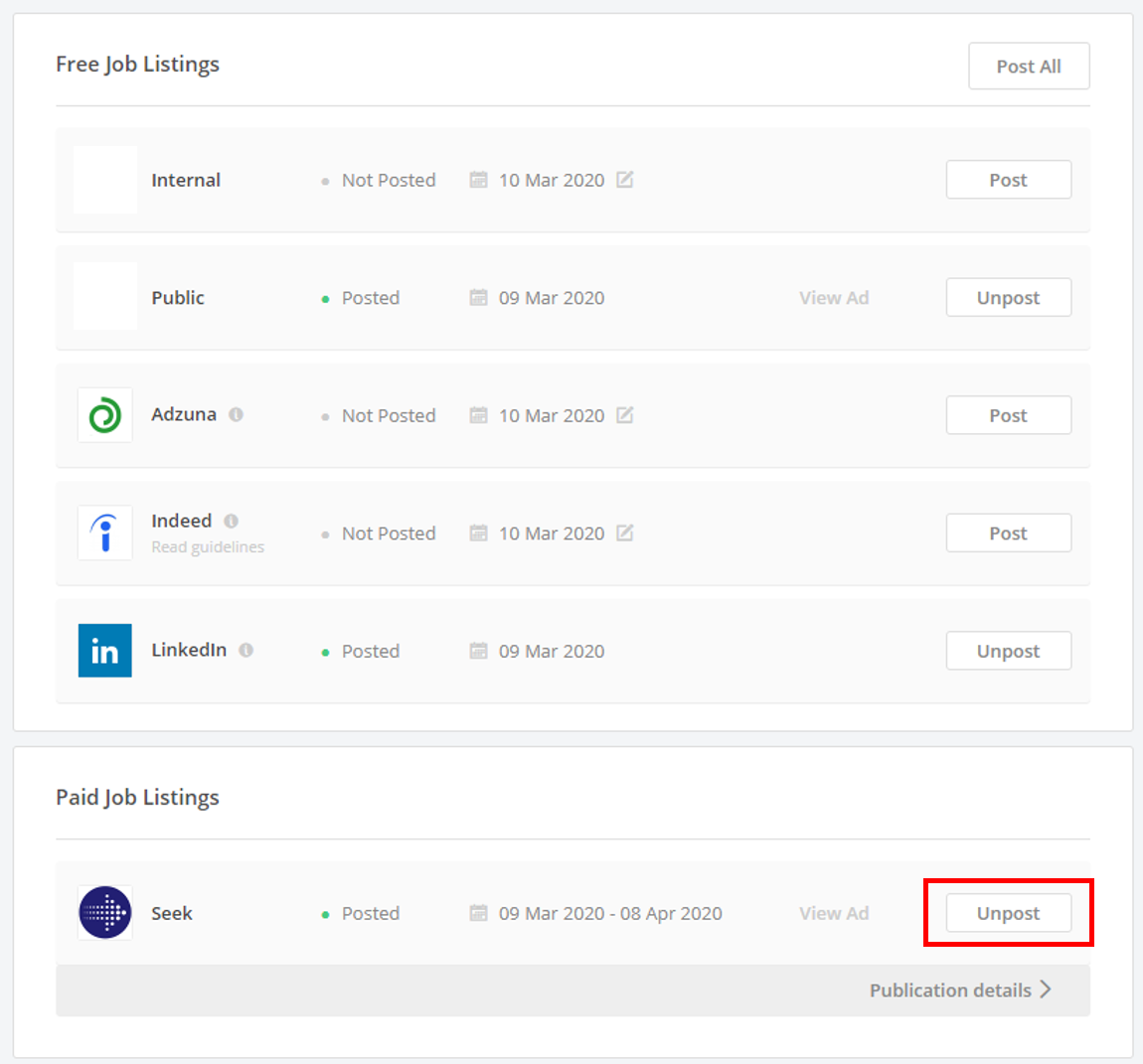 This action will expire the Seek Job Listing. Please note that if you would like to re-publish this advertisement to Seek, your Seek account will be charged 1 credit for the new posting.
________________________________________________________________________________________________________________