To post a job vacancy to your internal and/or external job listing pages as well as external job boards, the job vacancy must first be Approved and Opened.
To post the job vacancy, follow these steps:
Job Publishing in LiveHire includes posting Job Advertisements to both your Internal and External Job Listings as well as a configurable selection of free and paid job board sources. Integrated multi-posting is also available via Broadbean. You can learn about Broadbean and other Integration Partners in our Integration Marketplace.
To get started with Job Publishing, follow these steps:
Navigate to the Job Vacancies Dashboard.
Select the Job that you would like to post from your Active Jobs bucket.
Click the Publish button.
Click the Post Button on any of the channels that you would like to post to or, click the Post All button to post the Job to all available options.
To Unpost any of your Active Postings, you can click the Unpost button in the same way that you previously posted the Jobs.
Tip: Job Postings will remain posted indefinitely or until the job vacancy is closed in LiveHire.
You can set different job posting lengths for each posting by clicking the edit icon

to the right of the date on each posting. Please note that setting a job posting expiry date is not the same as an Application Closing Date. If you would like to stop applicants from submitting applications to your Job Vacancy on a certain date, you will need to set an Application Closing Date.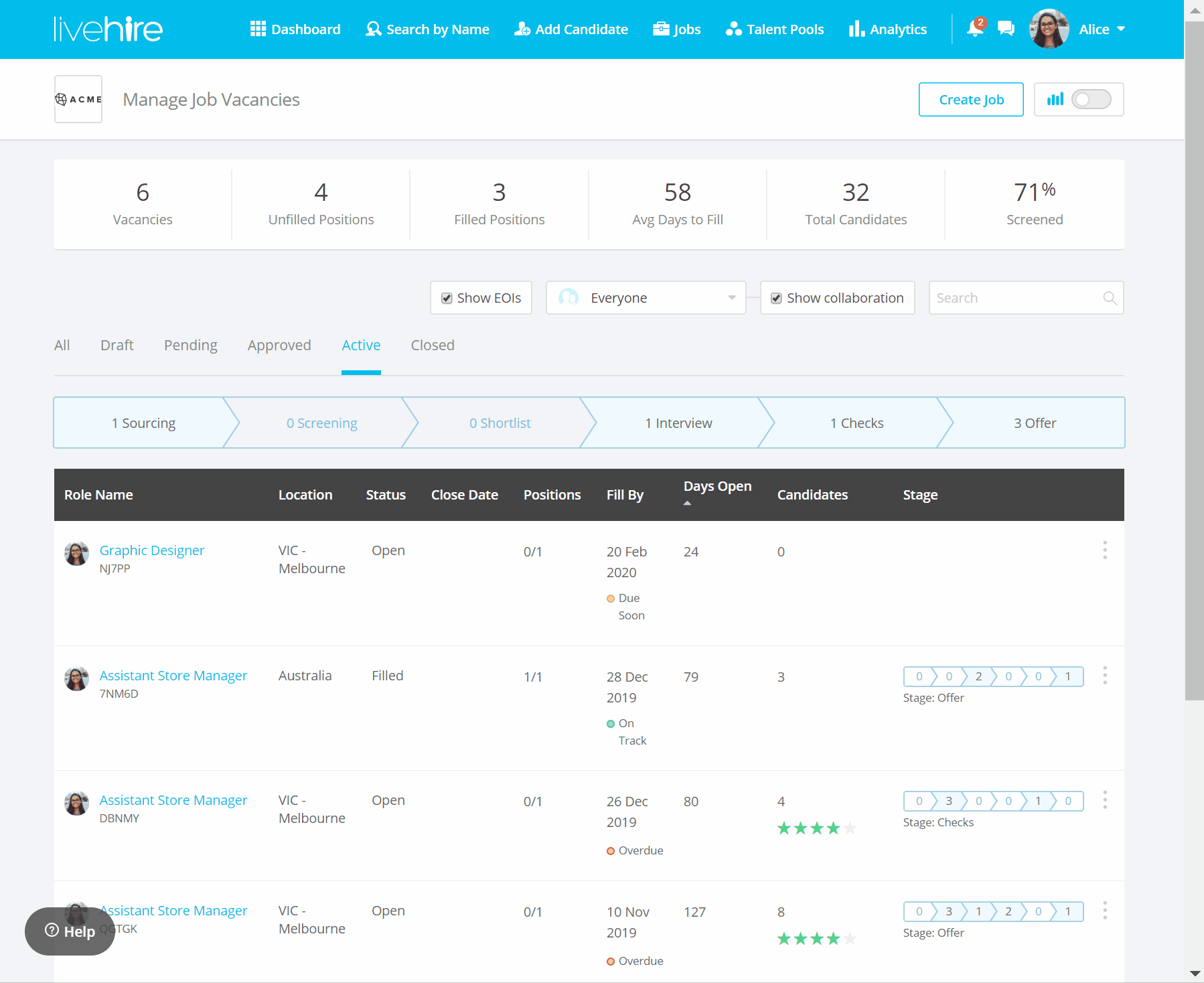 Note: Job Posting options are configurable in LiveHire so your view may be slightly different from what you seen in the animation below. If you are looking for information regarding job board multi-posting or additional integrated job boards, you can view our Integrations library here.
________________________________________________________________________________________________________________
What's next?