Use message templates in Talent Pooling to let candidates know you've pooled them to be considered for future job opportunities.
How to Use a Message Template in Talent Pooling
1. After adding a candidate to a Talent Pool navigate to the Activity tab on the Candidate profile and click Message.
2. Once clicking into the text box, the option to select a template will appear. Select your Talent Pooling message.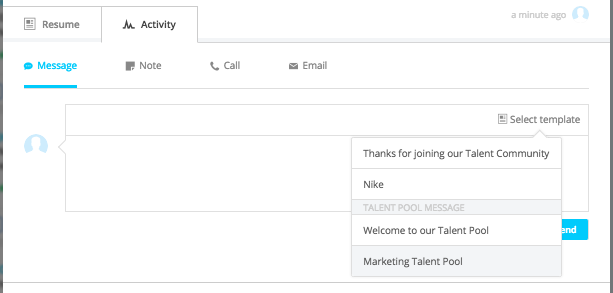 3. The template will now populate the text box including the merge fields chosen when creating the template. At this stage you can add any extra details or further personalise the message. We highly recommend doing so!

4. Click Send. The message will now appear in the messages section on the Candidate Profile, as well as in your Sent Messages.

Don't have any Message Templates? Learn how to create them here.